TALENT CONTEST
Special Guest MC for talent competition is Kimberly J. Brown

, aka

Marnie Piper in Disney Channel's Halloweentown movie series

. Kimberly will MC the talent show on Friday Oct. 15

th

, Saturday, Oct. 16

th

and Sunday, Oct. 17

th

from 10:30am - 1pm

.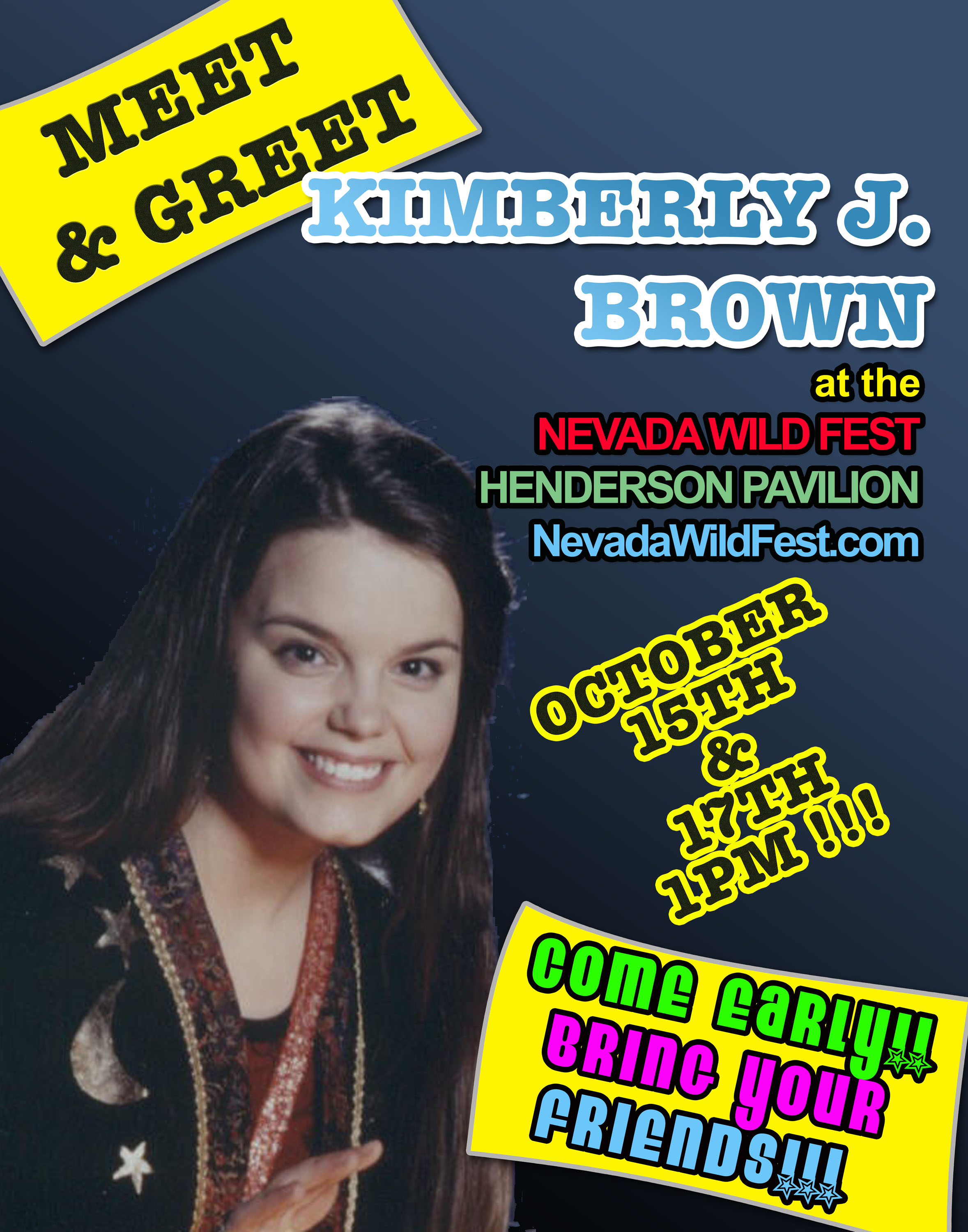 Have your picture taken with Marnie Piper and get her autograph too! Enter drawings for Marnie Piper giveaways - "Halloweentown" movies and posters, Marnie Piper Photo Ops and more! Proceeds benefit the Lili Claire Foundation.
The event is around the corner here is all the information you need to know.
Address to the Pavilion:
200 S. Green Valley Parkway,
Henderson, NV 89012
You will need to park at the
Green Valley Ranch Hotel and Casino
so please manage your time to arrive earlier so can find parking and be on time for check in.
Check in is at 10:00 AM
at the
Production Office
which is located at the
entrance of the Pavillion
, please do not be late!
If you are late for your performance we will have to continue with everyone else and you will go on only if there is time after everyone who is on time is done.
The winner will be announced at 3:00 PM on friday, and 2:00 PM on Saturday and Sunday. The announcement will be done on the same stage you performed on. If you are the winner you will be invited to perform on the main stage at 5:45 PM openning for the concert that night.
Looking forward to see you all,
Nicole Cannon
702.862.8141