Country LEGENDS

BUY COUNTRY LEGENDS TICKETS NOW!!!
HOSTED BY:
DJ COUNTRY CHUCK
Listen to County Chuck On Air Sundays from 6am to 10am on Coyote Country 102.7
My friends in Philly used to say to me, Yea sure, you'll become a deejay the day a man walks on a moon. Well I did become a deejay one month before Neil Armstrong walked on the moon. So I won that bet. That was in 1969...
Read more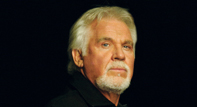 KENNY ROGERS
For more than five decades, Rogers has delivered memorable hit songs, drawing fans among country, rock, pop and soul audiences. He has recorded more than 65 albums which have sold over 105 million records worldwide. Rogers has charted 24 #1 hits and more than 70 hit singles across various music genres. He is the winner of three Grammy Awards, 11 People's Choice Awards, 18 American Music Awards, eight Academy of Country Music Awards and five Country Music Association Awards. Rogers' hits include: "The Gambler," "Lady," "Lucille," "Buy Me A Rose," and "Islands In The Stream."
For more information, visit
www.kennyrogers.com
.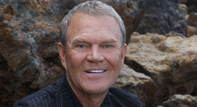 GLEN CAMPBELL
Becoming a bonafide living legend isn't as easy as Glen Campbell makes it look. First, you have to have a solid foundation of talent on which to build – like being one of the hottest guitar players in the world. Then you have to record songs that will stand the test of time – standards such as "By The Time I Get To Phoenix" and "Wichita Lineman." And of course, to be a "living" legend, you need to survive the harsh reality of a celebrity lifestyle. Check, check, and check.
It certainly doesn't hurt to have a witty, bantering stage style that draws fans like college students to Daytona Beach, or a hit television show viewed by 50 million people every week for three years.
When you put it all together, the result is a career that spans forty-five years and fans that cross generations and international lines. In other words: Glen Campbell.
Read more
For more information, visit
www.glencampbellshow.com
.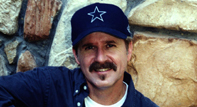 JOHN FORD COLEY
There are songs you hear in your life that transport you to a certain time period or give you a special feeling. You associate those good times to the group that made them famous. Songs like "I'd Really Love To See You Tonight," "Nights Are Forever Without You" and "Love Is The Answer" have that kind of effect on people. Those songs and numerous others have made John Ford Coley a singing legend. He has spent decades touring, writing, recording, and producing.
John is most revered as half of the Grammy nominated duo England Dan and John Ford Coley. He continues with an active roster performing the platinum and gold record hits for audiences around the world.
Read more
For more information, visit
www.johnfordcoley.com
.